Warm your worries away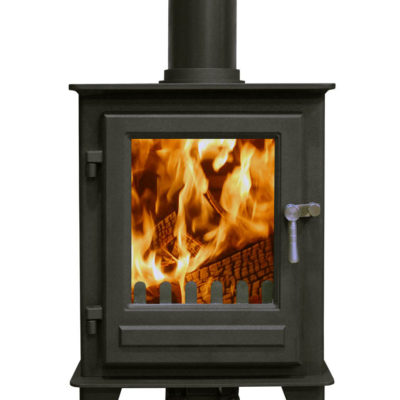 Here at Clock Woodburners we are passionate about designing and building efficient, effective and stylish stoves. But choosing a stove is about more than just how it works and what it looks like, it's about how it makes you feel.

Warm, cosy and secure is how you deserve to feel at home, and creating this feeling is at the heart of everything we do. Our aim is to create a range of stoves, all designed and built here in the UK, that not only lift your spirits and warm your toes, but leave you secure in the knowledge that you have chosen a highly efficient stove that is built to last.
Our very first stove was built in 2016 following a commission by Blithfield Hall, a Grade 1 listed private home in Staffordshire. The stove was a great success and led to the development of our first production-line model which we named the Clock Blithfield 5.
Through our growing dealer network and customer base we listened to feedback and next developed the Clock Blithfield Compact 5, a smaller, but no less perfectly formed, version of its big sister the Clock Blithfield 5. We were over the moon when this stove beat all its market rivals to be named Wood Log or Multi-Fuel Appliance of the Year at the 2018 Hearth & Home Exhibition, not bad for the new kid on the block!
We have also recently unveiled the Clock Double Sided. We believe this stove is the first double-sided stove on the market that is fully 2022 compliant. With crystal clear glass for a superb view of the warming, flickering flames which, incidentally, burn 70% more efficiently than the 2022 legislation actually requires, you are going to want to know more about this beauty.
You can find full details of the full Clock Woodburners' product range over on our product pages. Better yet, go and see the stoves in action for yourself at one of the 185 Clock dealers across the UK – find your nearest over on our Dealer Locator.
"It is a pleasure to be able to introduce you to our growing range of stoves.
We believe that time spent choosing, buying and enjoying a Clock Woodburner is time well spent and it is our aim to ensure that the process is a pleasure from start to finish. You can be assured that a Clock Woodburner is built to the very latest specifications and designed to bring you years of pleasure. So why not visit your local dealer today and welcome home a Clock Woodburner?"
Dan Hulse
Managing Director, Clock Woodburners
Features Include:
Designed to be enjoyed
All our stoves are designed and built for you here in the UK. And that's everything from parts fabrication, assembly and hand-finishing – it's all done here in the UK. Plus, packaging, shipping, after-sales care and customer services – well that's all managed here by us in the UK too.
First-class service
With a hand-picked network of dealers and showrooms across the UK we are confident you are only a short trip away from viewing your new Clock stove in action. All our dealers have been chosen because, like us, they have a proven track record of first-class customer service and reliability. They will offer you the best advice to suit your home and your lifestyle. So confident of this are we, that if a Clock stove isn't right for you we are happy for them to recommend the stove that is.